Dietary insufficiency
As thiamine is highly water soluble, it is not stored in the body and must be continually obtained from dietary sources. The total amount of thiamine in a person is approximately 30 mg, an amount which can be depleted within 2-3 weeks. Thiamine deficiency due to inadequate intake is prevalent in people who have diets rich in carbohydrates, but lean in proteins. People most likely to suffer from inadequate intake of thiamine include those in developing nations, prison camps, and refugee populations where rice is often a dietary staple1. The refining process for various foods, including rice and wheat flour, results in loss of thiamine (among other nutrients). For example, after removal of the outer hull of the rice seed post harvesting, during the processing of brown rice to white rice, the bran layer and germ components that have moderate levels of thiamine are removed (Figure 1). In fact, the widespread outbreaks of beriberi in the late 1800's were associated with the widespread distribution of milling machines which made rice polishing more efficient.2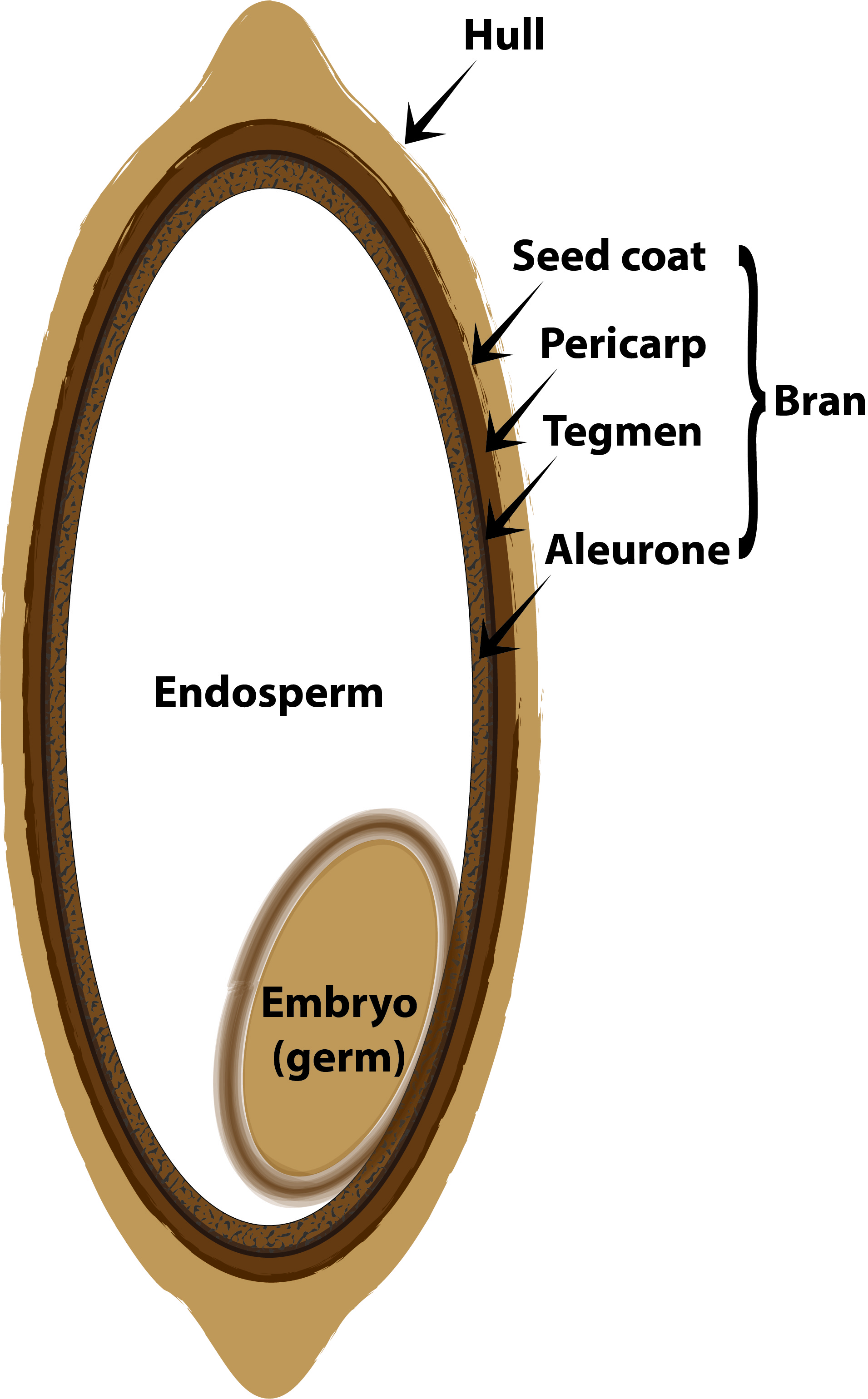 The processing of rice to remove these constituents is done to improve its shelf life by removing layers that contain fats that can become rancid as well as to change its appearance from brown to white which often improves its acceptability by consumers. Within the bran layer are enzymes known as lipases that break down the oils in the whole grain rice.
Further, given the labile and hydrophilic nature of thiamine, much of this essential vitamin that remains can be lost during food manufacturing and cooking. Thus, thiamine, in its less hygroscopic mononitrate form, is often added to enrich flour, white rice, and beer to compensate for losses. As an alternative, by parboiling, or partially cooking, rice while it is still in its hull, the enzymes are inactivated and some of the thiamine in the aleurone layer is forced into the endosperm. This improves both the nutritional value of rice as well as its shelf life.
As thiamine is involved in carbohydrate metabolism, the amount of thiamine required depends on caloric intake. The amount of thiamine needed also is dependent on the composition of the diet, with foods containing fats and proteins having a thiamine-sparing effect versus those dominant in carbohydrates.3 In fact, in healthcare settings, thiamine is concurrently administered in hypoglycemic patients receiving high dose glucose to ensure that ramifications associated with high carbohydrates and limited thiamine do not manifest, most notably Wernicke Encephalopathy.